The LIBERATE project will use selective electrochemistry to depolymerize the lignin into value added products, delivering a fully characterized continuous electrochemistry-based biorefinery system for lignin valorization. The system will use Kraft and Organosolv lignin as feedstocks and derive to vanillin, biogenic adipic acid analogues and bio-phenols which are high value and of high industrial interest. Liberate will model and physically integrate renewable energy sources to deliver a process that is capable of synthesizing chemicals with zero CO2. The renewable energy integration will open up new business models for biorefinery operators to utilize peak renewable energy at discounted rates.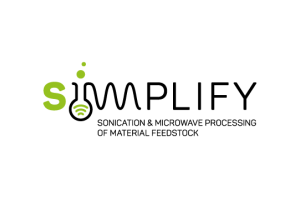 SIMPLIFY aims at enabling the electrification of the chemical process industry – and in particular the specialty chemicals industries – by moving from batch to continuous production with flexibility being ensured by the application of alternative energy forms (microwave, ultrasound). At the core of the SIMPLIFY project are the three case-studies, serving as representatives for process classes of high importance in the chemical industry: one in the domain of reactive extrusion (class of processes involving viscous streams), the other two in the domain of reactive crystallization (class of processes involving suspensions). Each of these case-studies is of interest to one industrial end-user in the project.

PERFORM Project aims to develop highly efficient and integrated electrochemical systems for the improvement of sustainable production of valuable building blocks from biobased feedstocks. The project will demonstrate electrochemical production processes of biobased chemicals at a technology readiness level 5-6. Two demonstration lines are under development to establish potential for selective and efficient production of biobased chemicals via electrochemical routes. The first showcase covers electrochemical production of maleic acid from furfural paired with the production of valeric acid from levulinic acid; while the second showcase deals with adipic acid production from glucose. The development and innovation in the PERFORM program will target two global trends that are drivers of a major transition within the European chemical industry: 1) electrification and 2) a shift towards bio-based feedstocks.
Take a look at the NiChe Cluster Factsheet!