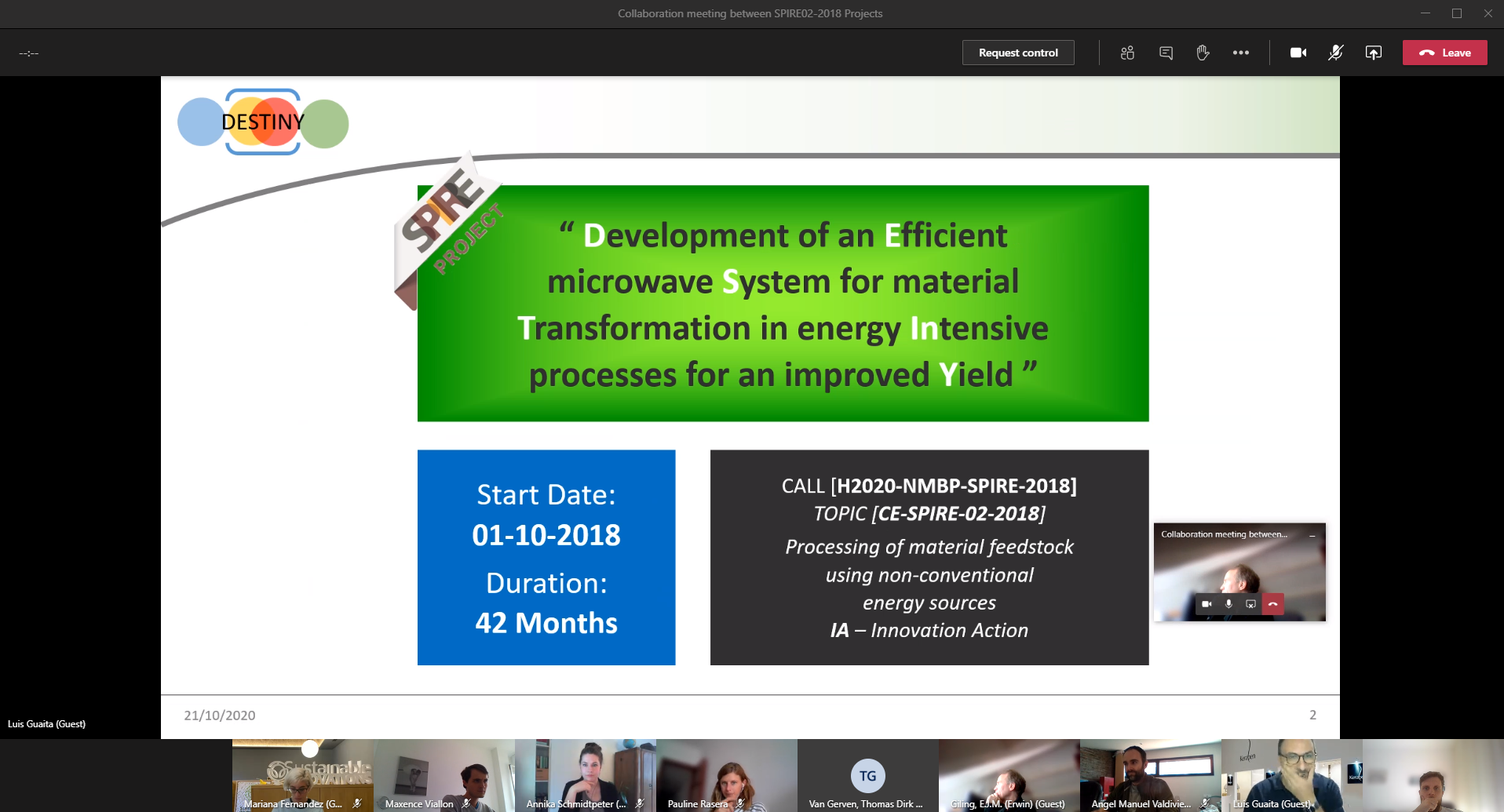 DESTINY participated in the Collaboration meeting between SPIRE02-2018 Projects
22/10/2020
---
DESTINY participated in the Collaboration meeting between SPIRE02-2018 Projects, virtually hosted last 21st October 2020.
The event involved four SPIRE02-2018 projects focusing on processing of material feedstock using non-conventional energy sources: LIBERATE, SIMPLIFY, PERFORM and DESTINY.
DESTINY, represented by KERABEN and PNO ES, displayed its results and achievements, focusing on the dissemination activities already performed and the ones to be carried out in the future months.
The projects coordinators also discussed the possibility of future collaboration among the SPIRE initiatives, in order to boost their visibility and to sharing results in order to maximize their impacts.