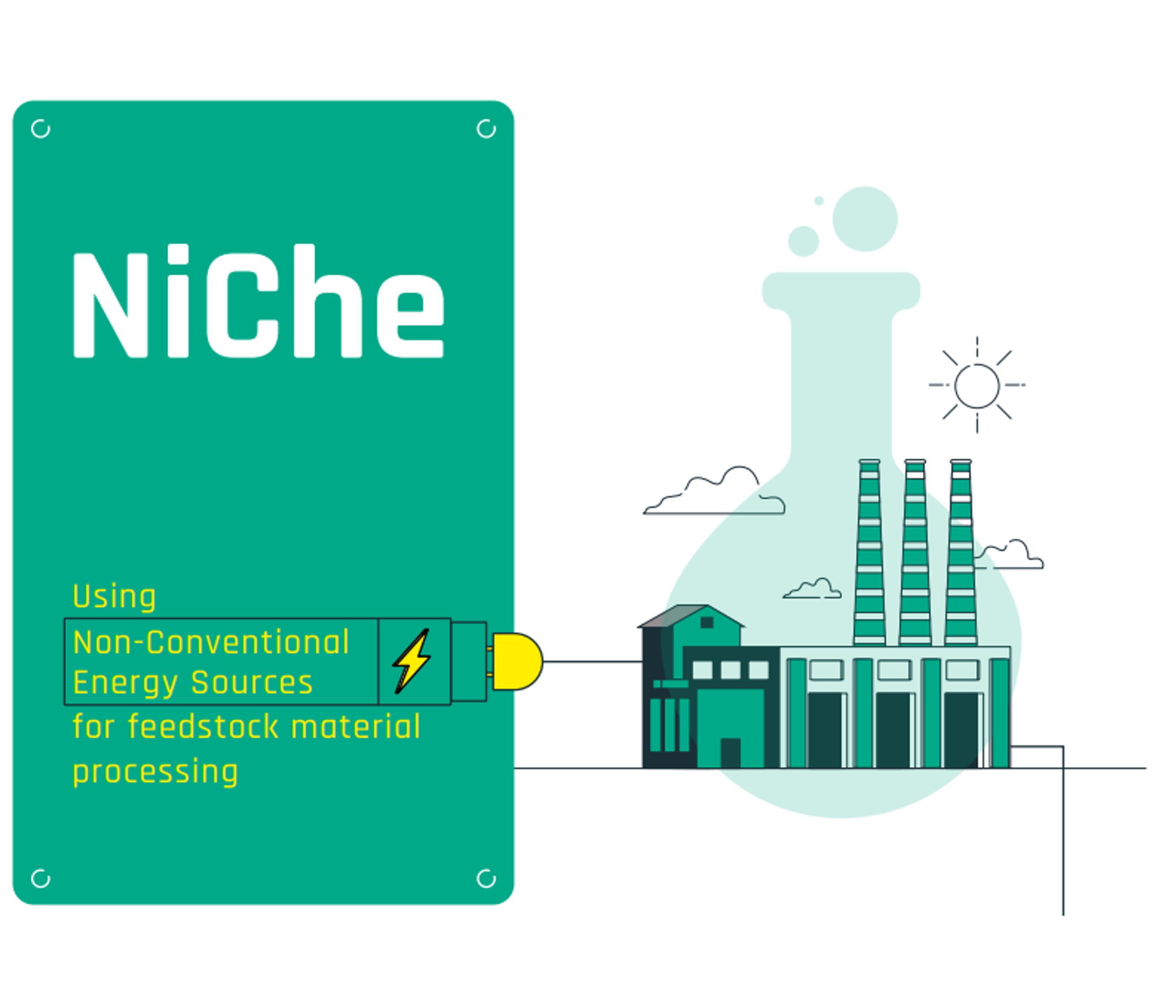 NiChe Cluster: our mission!
22/04/2022
---
Interested to know more about the future of the chemical industry?
The NiChe Cluster aims to enable the transition towards a more sustainable chemical and building materials sector using non-conventional energy sources for feedstock material processing.
Check out this flyer we've produced as part of the Horizon Results Booster in collaboration with our sister projects Perform, SIMPLIFY and LIBERATE and discover our different innovative approaches to this worldwide challenge!