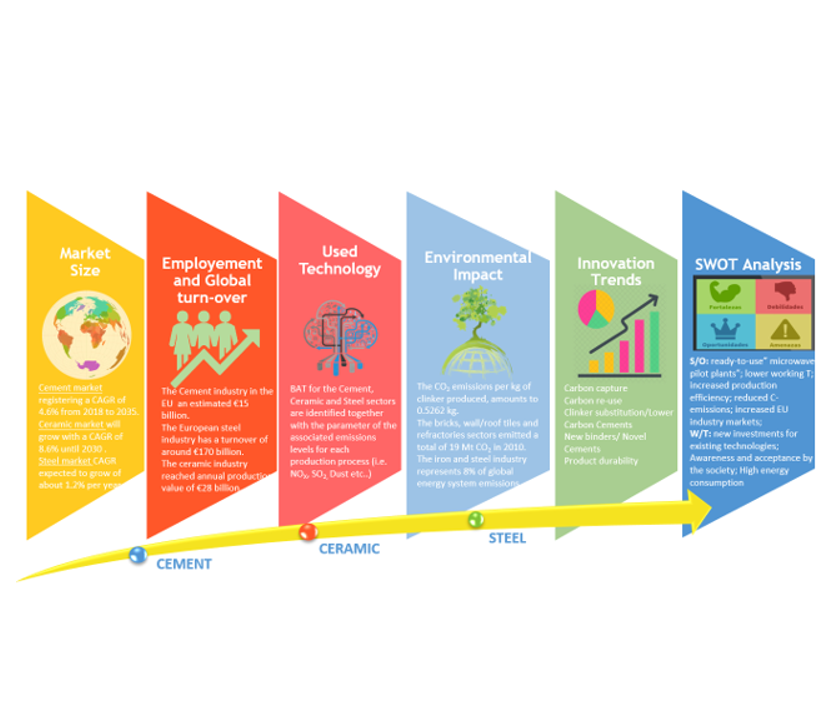 DESTINY Market Report available
09/01/2020
---
Under the responsibility of CIAOTECH-PNO, a logical sequence of Market Analysis and Value Chain's stakeholder mapping will be completed in the next 6 months, based on proprietary methodologies to identify innovation networks and champions and finally lead to their positioning with respect to the project, to support market penetration and results exploitation for microwave technology-based plants.
The main purpose of the overall strategy is:
– To study in detail the market for innovative plant concepts in the cement, ceramic and steel sectors;
– To support developing innovative business models for the new technology;
– To complete an exploratory business research and define a business plan;
– To define and build a stakeholder community to engage and define the best communication and dissemination actions;
– To propose concrete exploitation and IPR management;
– To assess the socio-economic sustainability aspects.
The study is a comprehensive look over cement, ceramic and steel markets, including economic, technological and social scenarios to build the DESTINY's business plan. To download the report, please register to the DESTINY website and visit the DOWNLOAD page.